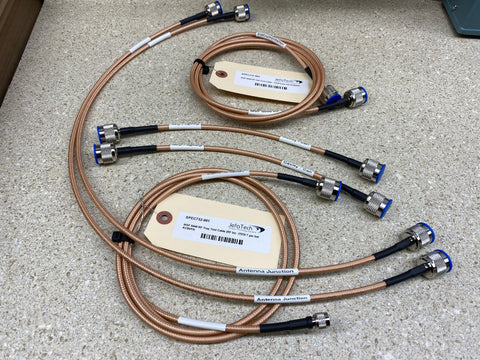 Custom Printed Heat Shrink Label (cost per cable)
SKU:
SERVICE-LABEL
We can add custom printed white heat shrink labels with black lettering to your custom coax cable.  Cost is per cable.  Set the quantity to number of cables that you would like labelled.  In the special instructions box in the shopping cart, enter what you want printed on the label(s), or e-mail us at support@jefatech.com after completing your order.
This is useful for identifying many cables in a bundle to make connection by technicians easier without having to trace each cable.  See pictures for examples.
For multiple cables, adjust quantities accordingly.
---