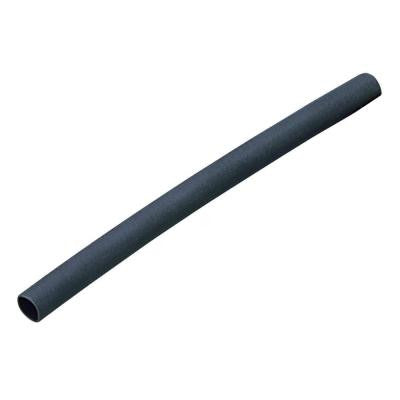 Heat Shrink Tubing - Bag of 10 pieces
SKU:
High performance, multi purpose polyolefin based, heat shrinkable tubing, with excellent electrical, chemical and physical properties. It is designed for a wide range of applications, including military and commercial, and for the consumer/OEM market requiring Underwriters Laboratories and/or Canadian Standards approval. It is used extensively for cable and wire harnessing, strain relief, insulation, color-coding, identification and protection against fluids.
Heat Shrink is pre-cut into 1.5" pieces.  There are 10 pieces per bag.
4 Sizes Available:
3/16" shrinks to 3/32" and is suitable for LL100 RG174 and RG316 size cable
3/8" shrinks 3:1 and is suitable for LL195 LL240FLEX RG-8X and Cat5e
1/2" shrinks to 1/4" and is suitable for LL400 and LL400FLEX
3/4" is suitable for LL600
---
We Also Recommend
---