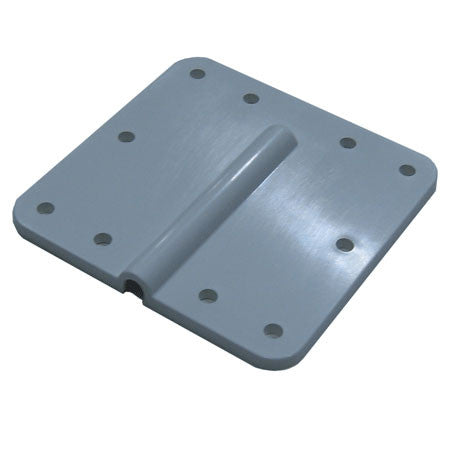 Single Cable Entry Plate
SKU:
CE1000
Weatherproof roof entry plate for 1/4" inch diameter cabling. Fully compatible with LL240 JEFA Tech Repeater cabling, Shielded Cat5e cabling, JEFA Tech Repeater XR and XR PLUS cabling.
This plate allows you to permanently install cabling through an RV roof without having to remove and re-install the connectors on the cable. Using this cable entry plate will allow you to fully seal the hole made in the RV roof. The cable is fully immobilized by the plate which maintains the seal and protects the integrity of the roof.
Installation:
Drill hole in roof large enough to accommodate cable with connector attached
Install cable through the hole
Apply appropriate roof sealant around the hole and area where plate will be installed
Place plate over the cable and hole, with the cable exit facing the rear of the vehicle
Screw plate to roof using supplied screws
Apply additional sealant around the edges of the plate and over top of each screw head
---
We Also Recommend
---